Minar-e-Pakistan Turns Pink For Breast Cancer Awareness
Pakistan's most famous and historic monument, Minar-e-Pakistan was lit up with pink lights on October 25, 2015 in solidarity with breast cancer survivors and to raise awareness on the lethal disease. The tower was illuminated with rosy lights in the evening at a ceremony organized by Pink Ribbon Campaign and the Parks and Horticulture Authority (PHA) to mark International Mammogram Day.
Pink color is an international symbolic signifier for the disease of breast cancer. The month of October – PINKtober – is observed as breast cancer awareness month in many countries of the world.
Each year campaigns are held to increase awareness while reducing stigma on breast cancer through education on symptoms and treatment.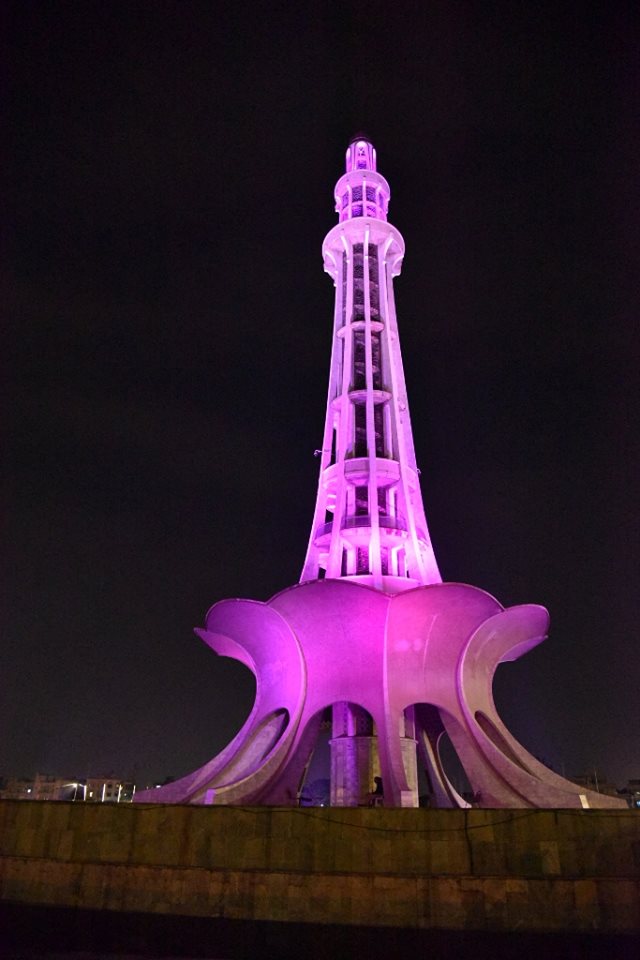 According to Pink Ribbon, nearly 40,000 women die from breast cancer out of the 90,000 cases reported every year.
The organization also revealed that Pakistan has the highest rate of breast cancer in Asia and every 9th woman is at high risk of getting breast cancer at some point in her life.
It added that prevalence rate of breast cancer is 38.5%, the highest amongst all the cancers in Pakistan.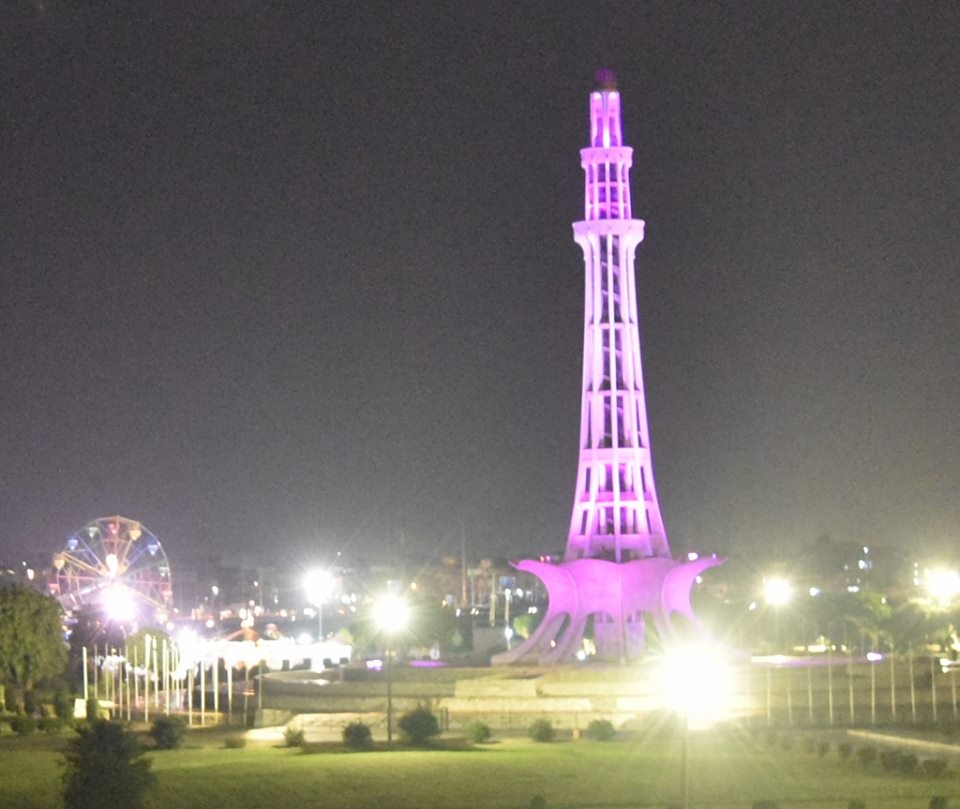 Societal and cultural norms and lack of healthcare facilities are major obstacles in early detection and treatment of breast cancer. They discourage women to discuss their problems and seek advice and knowledge about it.
Pink Ribbon is building Pakistan's first dedicated breast cancer hospital that will provide free treatment to poor and deserving patients.
Previously, the Liberty roundabout in Lahore was also lit up with pink lights.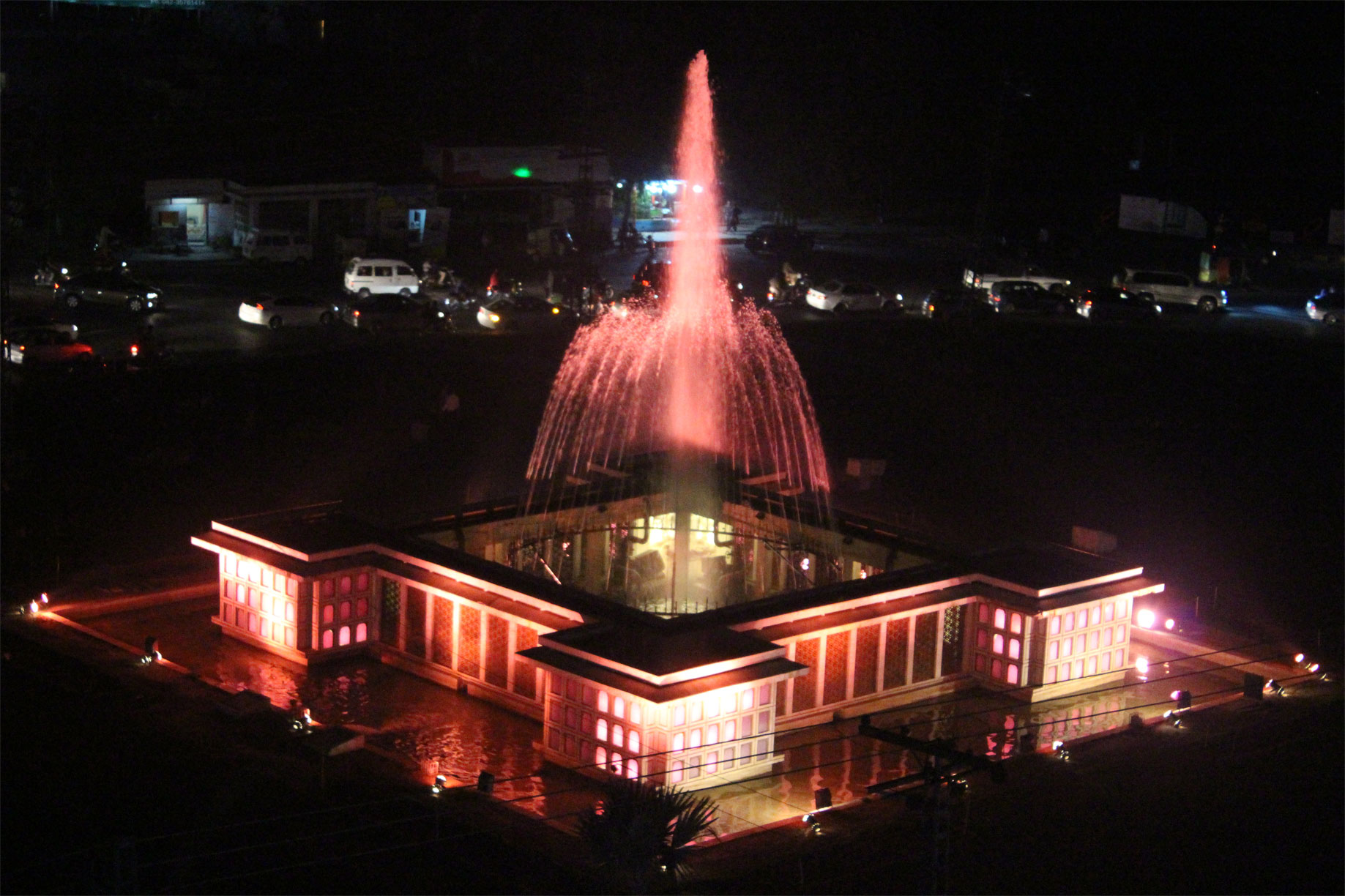 The Empire State, White House, Eiffel Tower and Sydney Opera House have also bathed pink in the past in honor of Breast Cancer Awareness Month.
The north side of the White House is lit by pink lights in honor of Breast Cancer Awareness Month in Washington, DC, October 24, 2013. AFP PHOTO / Saul LOEB (Photo credit should read SAUL LOEB/AFP/Getty Images)
Related
Comments
comments
Google Search SEO Tags...