The Hunger Games: Mockingjay – Part 2 New TV Spots
With the final film in the Hunger Games saga set for release next month, two TV spots posted on Tuesday offer a look at the saga's final battle and of the path of its heroine, Katniss Everdeen.
The two 30-second clips show several glimpses of scenes and characters from the final adventure, which releases in US theaters on November 20 and during the same week worldwide.
Read: Hunger Games: Mockingjay Part 2 New Trailer Revealed!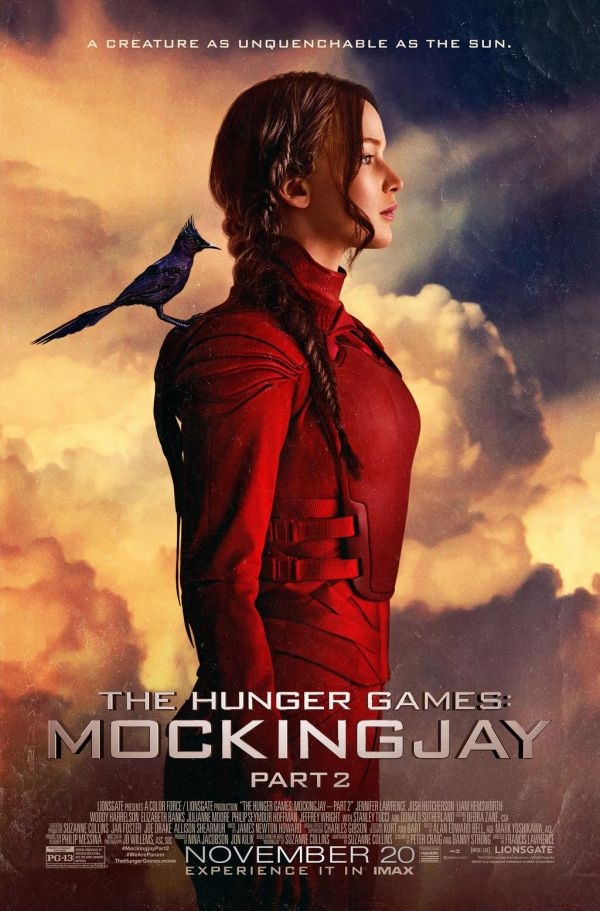 Read: The Hunger Games: Mockingjay – Part 2 Teaser Trailer
Panem is in a full-scale war in the franchise's final chapter, as Katniss (Jennifer Lawrence), Gale (Liam Hemsworth), Finnick (Sam Claflin) and Peeta (Josh Hutcherson) attempt to assassinate President Snow (Donald Sutherland).
Watch the video below:
Final Battle:
 
 Her Story:
Read: Hunger Games: Mockingjay Part 2 New Posters Show Katniss Ready for Battle
Related
Comments
comments