Xiaomi Reveals New Ninebot Mini
Chinese smartphone maker Xiaomi has revealed its first collaboration with Ninebot and Segway, a self-balancing scooter called Ninebot mini.
The Ninebot Mini resembles a Segway with its two-wheel design and follows Xiaomi's investment in Ninebot and Ninebot's subsequent acquisition of Segway.
Read: 21st Century Shaving: First Laser Razor to Arrive in March 2016
Built from the magnesium alloy that Xiaomi says is aerospace-grade, it can hit speeds of up to 16km/hour and can go 22km on a single change. It is able to handle a 15-degree uphill incline and weighs less than 13kg.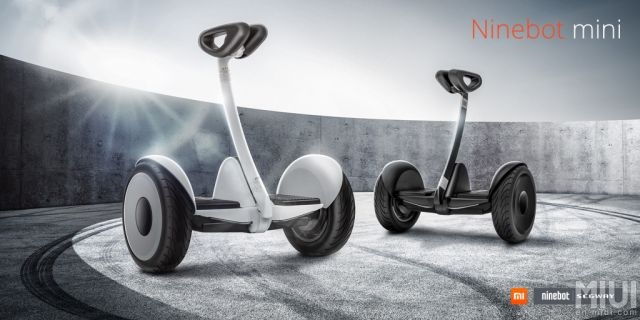 It comes in white and black and is said to be tailored to fans of Xiaomi's Mi: it can actually be controlled by a smartphone.
Read: The Selfie Spoon: The Perfect Gadget to Take Food Selfies this Eid-ul-Adha
The Ninebot mini will be available in China priced at RMB 1999 — or about $315 or €278.
Related
Comments
comments