9 Pakistani Food Items You Should Not Miss!
Pakistani is a nation of food and foodies. Anybody who has ever been to Pakistan would agree. It makes me very proud to say that Pakistan is home to all sorts of delicacies, enjoyed by people from all around Pakistan. Though it gets a little spicy for tourists but Hey! That's what we are!
There are many must-haves from all over Pakistan but if I were to choose only one best from some of the regions, like really have to, here are the 9 best dishes from different regions of Pakistan that every Pakistani must try!
Read: 5 Foods to Keep You Healthy this Fall
1. Karachi ke Ban Kabab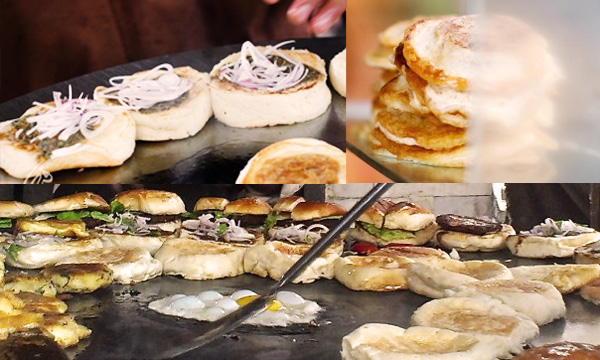 Who wouldn't know of our burns road's famous 'Bun Kabab'. The very fresh buns with the overload of their trademark green spicy chatni and the soft and delicious kababs, how could one not like it? Not to forget the crispy-ness of onions. YUMM!
Read: 10 Annoying Supermarket Moments You Experience in Pakistan
2. Lahori Paaye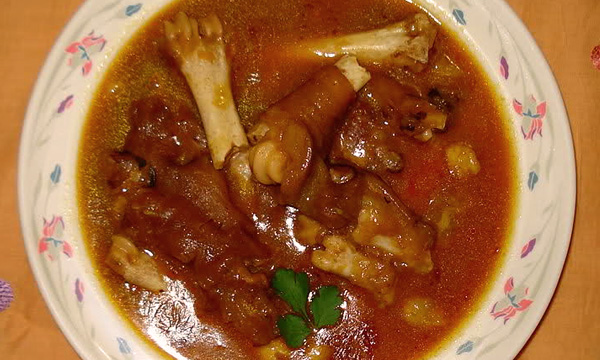 Lahore's food street would be your to-go place to have the real taste of Pakistan. Their Paaye's are to die for. Take my word for it! Even though there are a number of places that offers the Lahori famous 'Siri Paye', but if we were to name one, it would, without any doubt, be the Heera Mandi.
Heera Mandi is not only famous for its mujra but also 'Phajjay ke Siri Paaye'. This food is enjoyed by Lahoris from breakfast till dinner. Fazal Din's shop is famous for it in the Heera Mandi.
Read: Best Chai Dhabbas in Karachi
3. Multani Chaampain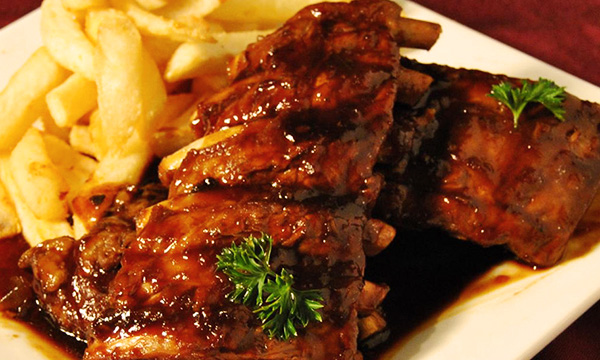 Yet another place in Punjab to rave about. If you are die-heart foodie and love desi food, try the very spicy Chaamps from Multan! This is a dish served with special Multani spices to give it a Multan special taste, which is unbeatable.
Read: Super Heroes Café Opens in Malaysia that Serves a Comic Book Menu
4. Islamabad ki Karahi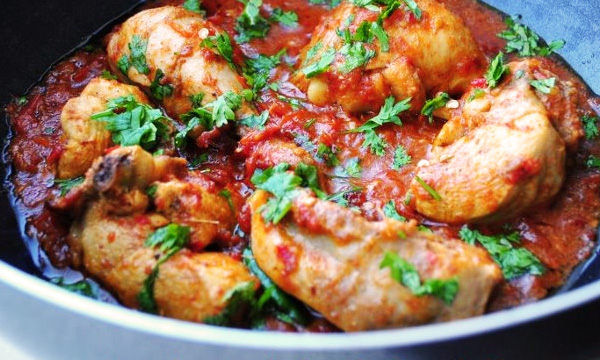 Even though Islamabad is more towards the sophisticated side, their Karahi is unbeatable. Islamabad has its own flavours to offer. Karahi is a normally made recipe in a household, however, the taste we find at Islamabad is found nowhere else.
Read: Pakistani Bottled Water Brands Not Safe For Consumption
5. Chappali Kabab from Khyber Pukhtunkhuwa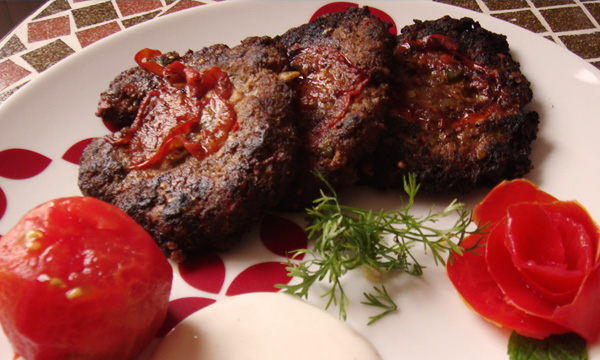 Chapli Kabab or Chappal Kabab is prepared with the spicy amalgam of beef mince with onions, tomatoes and green chilies mixed with coriander, pomegranate & cumin seeds, salt, black pepper, lemon juice, eggs, cornstarch and coriander leaves. Most of these articles are indigenous to this region.
Chapli Kebab is shaped in a flat patty and cooked in animal's fats on a large horizontal griddle. The typical Pakhtun recipe also includes the addition of white flour in the material and the peppery taste of these kebabs is enjoyable for everyone. This is usually enjoyed with roti or Naan.
Read: Top 5 Steakhouses in Karachi
6. Tikka Karahi from Peshawar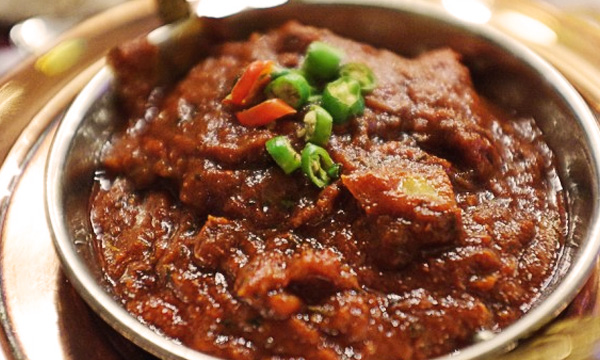 Tikka and Karahi together? I am not kidding. This must be heaven. I can't wait to get my hands on them! This dish includes the taste of tikka and Karahi blended together.
Though the recipe differs from place to place but the most authentic one is to marinate the chicken in Tikka masala and other spices and then cook them in tomato puree along with Karahi masala and everyday spices.
Read: Best Breakfast Places in Karachi
7. Sindhi Biryani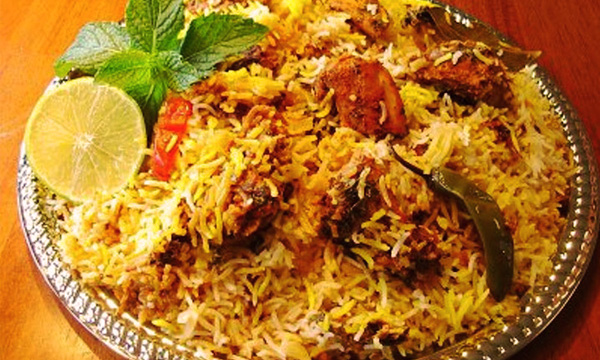 Sindhi Biryani is one of the favorite dishes of not only the people of Sindh but of all people of Pakistan. The mouth-watering taste of the Sindhi Biryani has no comparison.
Although Sindhi Biryani is best served in Sindh but the more or less same taste can be found all over Pakistan. Hot Sindhi Biryani is served with an appetizing salad and different type of sauces. People of Pakistan clearly love the Sindhi Biryani.
Read: Best Desi Breakfast Places in Karachi
8. Khada Gosht of Quetta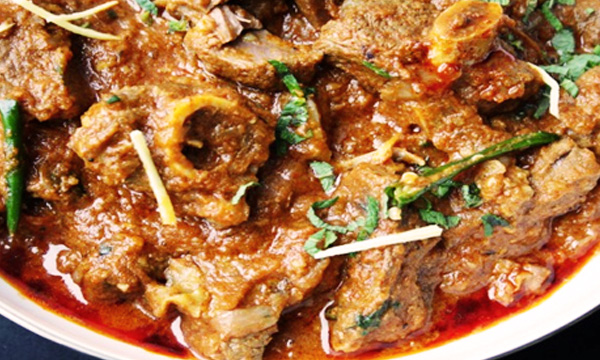 This food item is an ultimate indulgence and a great delight for the food lovers of Pakistan. The whole goat or lamb is cooked on the charcoal fire and, in the same way, it is presented to the people.
It has great taste and especially in the cold area of Quetta it is actually a gift to keep their bodies warm and keep the metabolism high all the time.
Read: 8 Traditional Pakistani Foods & Their Origins
9. Kashmiri Gushtaba and Rice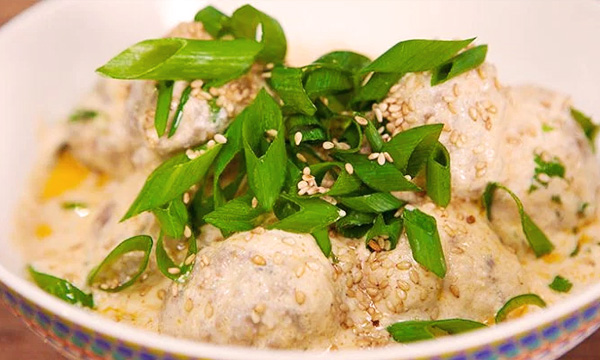 This is a Kashmiri Dish of Pakistan. The dish contains large meatballs which are cooked with saffron yoghurt gravy and served with white rice.
We know there is a lot more to Pakistan than we have covered. If there is something you have tried and would like to tell us, we are all ears! Let us know in the comments.
Till then, eat well, live well!
Related
Comments
comments
Google Search SEO Tags...