Forbes' List of Richest YouTube Stars of 2015
The richest YouTubers of 2015 have been revealed by Forbes. The list of this year's 13 highest-paid stars to have carved out successful careers on the online video platform is headed by PewDiePie, the Swedish online gaming maestro otherwise known as Felix Kjellberg. He earned $12million in 2015 from his films.
Ian Hecox and Anthony Padilla come in at second place under their comedy act's name 'Smosh', with earnings of $8.5 million, tying with Benny and Rafi Fine, whose 'React' series earned them the same amount. Violinist Lindsey Stirling comes in third place with a paycheck of $6 million.
See the full list below: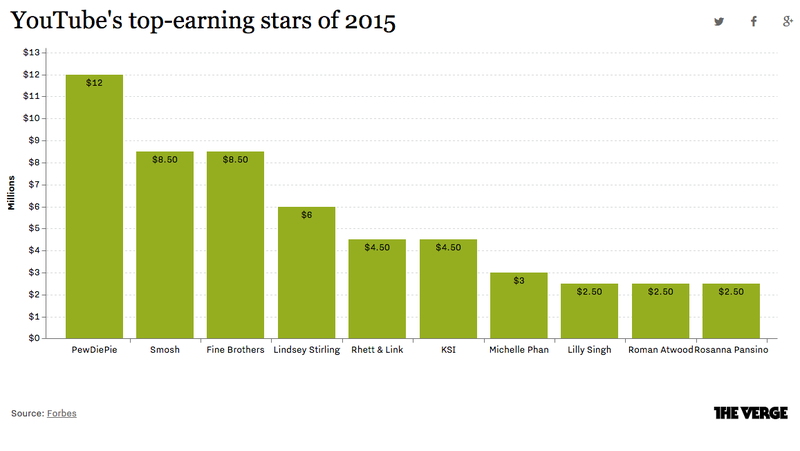 Related
Comments
comments