10 Pakistani Women Who are Breaking Stereotypes
Pakistan is one place where women have broken stereotypes, overcome gender biases and with the flair of creativity, have outdone all expectations while exuding panache. Pakistani women stand tall in the face of adversity. Indeed, success comes to those who strive hard and the women of Pakistan are an awe-inspiring example of this!
Brandsynario has compiled an exclusive list of the top ten inspirational women who are changing the face of Pakistan, in order to commemorate the persistence of these incredible women.
Read More: Top Pakistani FMCG Companies to Work For
Read our list of inspirational women below:
1. Bilquis Edhi
Active Philanthropist of Pakistan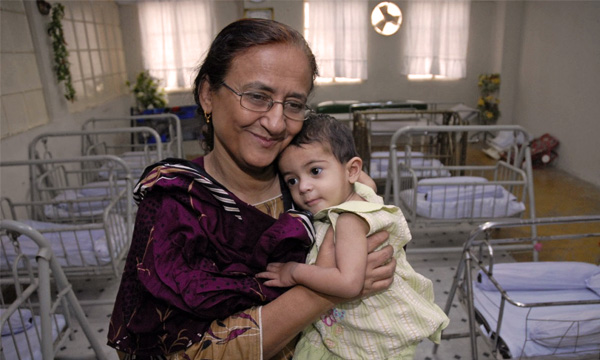 Topping the list is Bilquis Edhi- a true symbol of benevolence and patronage. She is the backbone of Edhi Foundation and holds the honor of being awarded the prestigious Hilal-e- Imtiaz along with the Ramon Magsaysay Award in 1986 for public service.
The foundation provides maternity, adoption and free medical services; it has saved over 16000 unwanted babies.
No doubt, Bilquis Edhi is a true woman of substance. We salute you!
2. Malala Yousafzai
Youngest Noble Peace Prize Winner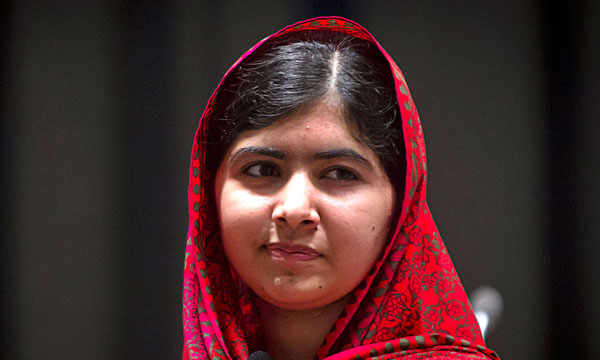 Malala Yousafzai is the youngest girl who was awarded the Nobel Peace Prize for advocating girls' education in SWAT.
She was shot in the head by the Taliban gunmen in 2012; since then she has constantly strived for women's rights and has even secured a place in the Top 100 most Influential List of People in the Times Magazine.
Malala has recently opened a school for the Syrian refugee girls in Lebanon. Nothing can back this girl down!
3. Sharmeen Obaid-Chinoy
First Pakistani Oscar Winner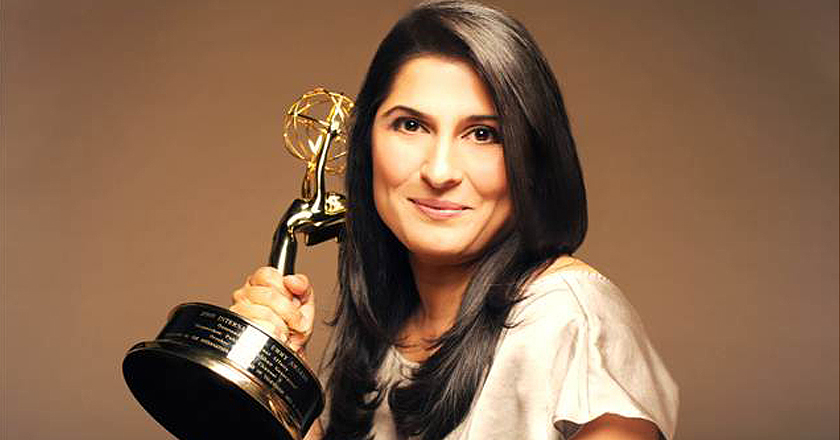 Sharmeen is the voice to those who cannot be heard. She is a Pakistani journalist and a documentary filmmaker who won an Academy Award for her documentary, Saving Face in 2012; hence becoming the first ever Pakistani to bag an Oscar.
She is globally known as a catalyst for social change. Recent news hints that Sharmeen is working on a project featuring Meryl Streep. We sure can't wait for that!
4. Ayesha Farooq
First Pakistani Female Fighter Pilot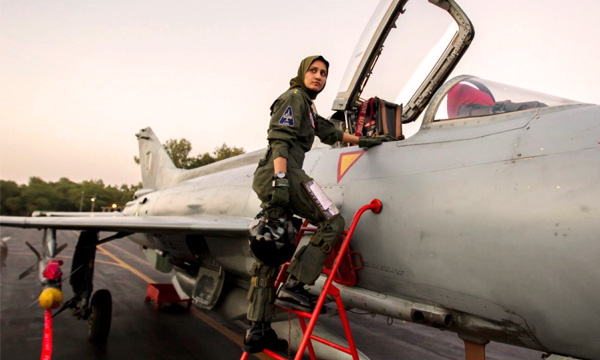 Ayesha has broken all cultural norms by being the first female fighter pilot and that is why she deserves the 4th spot on our list!
She is the nation's true protagonist in her own right; she is fighting to eradicate Waziristan off Taliban while jeopardizing her own life to protect the nation. The nation owes you!
5. Muniba Mazari
Disabled Artist & Motivational Speaker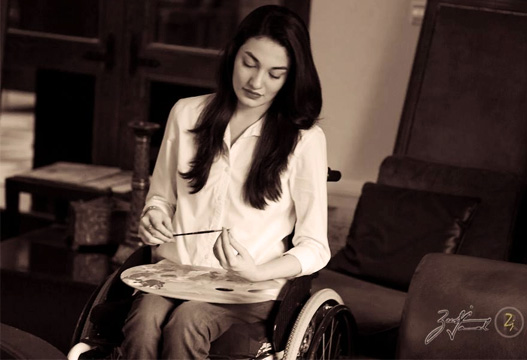 (Muniba Mazari Facebook Page)
In a socially impaired society which looks down upon disability, Muniba is one girl who has risen from the ashes and redefined herself. She is an accomplished artist and motivational speaker; with her exquisite smile and vibrant energy, she has taken over the hearts of many.
Her poise has remained indestructible, even after she met a tragic road accident; instead of wallowing in self -pity, she stood tall with elegance. She showcases her art on her blog Muniba's Canvas and motivated many APS attack survivors by visiting hospitals. She is a true hero for all of us!
Read More: Top Companies to Work for In Pakistan
6. Samina Baig
First Pakistani Woman to Climb Mount Everest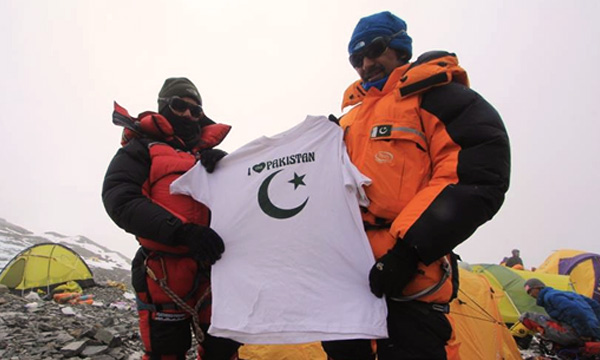 (Samina Baig Facebook Page)
Samina Baig has broken stereotypes by being the first Pakistani woman and the third Pakistani to conquer Mount Everest. Samina was also the first to conquer the Chashkin Sar peak in 2010 which was then named after her.
Being a woman, she has proven that there is no task that a woman cannot succeed at, no matter how painstaking that might be, and that is why you're on this list. Samina, you rock!
7. Shaheena Waqar
Women Rights Activist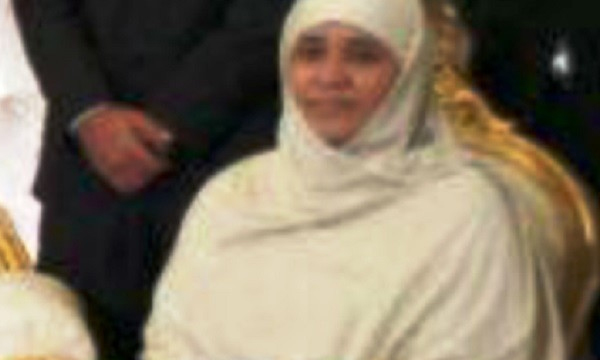 7th in our list is Shaheena Waqar, the women rights activist! She established an organization by the name of Women Aid Trust in 1997. With the help of this organization, she has taught several prisoner women various skills so they remain independent once they get out into the real world again.
Her noble cause helps these women restructure their lives instead of feeling dejected and demotivated.
8. Shamim Akhter
First Female Pakistani Truck Driver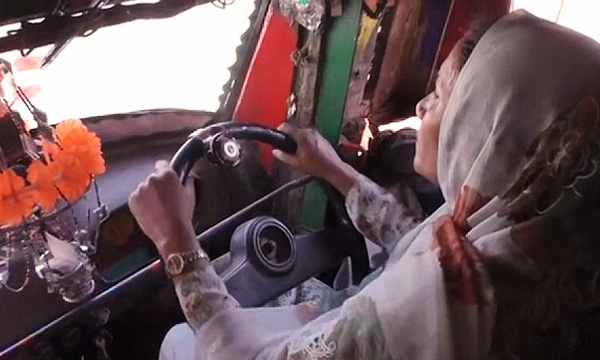 An example worth sharing; Shamim Akhter's confidence and resilience of breaking through the gender biased hurdles of our society by being the first female truck driver of Pakistan, deserves a spot on the list.
Shamim is a 53-year-old single mother whose drive and determination made her accomplish what many thought was impossible.
9. Zahida Kazmi
First Pakistani Female Taxi Driver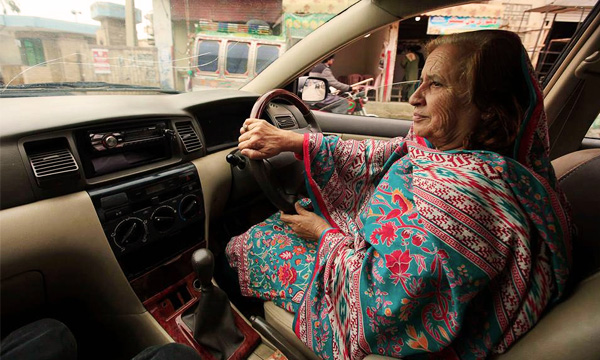 This woman is a true icon of breaking taboos in a gender biased society of Pakistan by becoming the first female taxi driver.
In a society where driving a taxi is not considered a respectable profession even for men, let alone women, Zahida has proven that when it is about taking charge and feeding your family, no profession is gender specific.
10. Aas00 Bai
Disabled Education Activist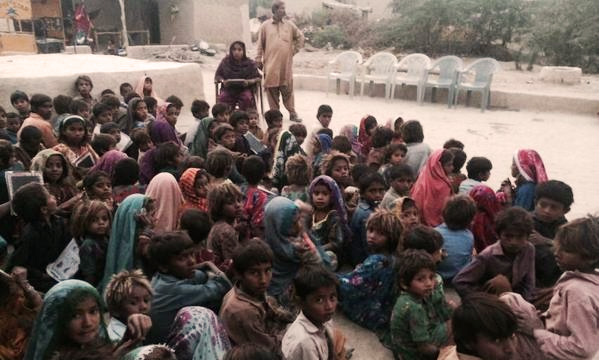 Due to her remarkable passion for education, Aasoo Bai has made it to our list! Belonging to a small district of Umerkot- Sindh, Aasoo manages her own school in her home village.
Being only 22, handicapped and daughter of a poor farmer, she teaches over 200 students. Undoubtedly, she is an inspiration for all generations and her efforts are worth applauding.
Read More: Top Pakistani Celebrity Power Couples of 2015
Did you find the article useful? Comment below to let us know!
Written by Hareem Zafar.
Related
Comments
comments
Google Search SEO Tags...